'A' grade artiste of AIR and Doordarshan
Pandit Mrityunjaya Agadi has been conferred the title "Gayak Chudamani" by the shri. Muralidhar Sangeet Vidyalaya of Bhadravati. He has also been honored with the title "Gayana Praveen" by Shivanand Ashrama, Kampli, Hospet Gana Bhaskara Award of Swara Sanidya, Bengalore.
Pandit Mrityunjaya Agadi - Passion & devotion
"Pandit Mrityunjaya Agadi is utmost devotion to Hindustani Classical Music is revealed by the fact that he completed his Vidwat in vocal and Tabala, securing second rank for the whole state of Karnataka.He has successfully completed Sangeet Alankar (M Music) at Gandharva Mahavidyalaya, Mumbai and M.A (history)., P.hd in Music at Karnatak Univercity, Dharwad. SLET (state Level Eligibility Test)." Now working as a professor and head of the department (music) Karnataka University. He perform various ragas like RAAG JEEVANPURI, RAG KABIR BHAJAN, Rag Lachchhasakh, Raag Ramdaasi Malahar, Rag Bhairav (Morning Raga), Dasavani, Rag Poorba, Rag Bihagada, Raag Mandar, raga Hemnat , Tarana, vachana, Rag Yaman, Basavanna vachana, Sri Akkamahdeviyavar vachan, Vachan Gayana, Rag Sampooran Bibhas, Rag Basanti Kedar, Rag Multani, Rag Bhoop, Rag Miyaki Todi, Raag Gharabhageshree, Raag Ramdaasi Malahar and many more
Pandit. Mrityunjaya Agadi- Latest Videos
Margi Bhairav | Pt Mrityunjaya Agadi | Jaipur Atrauli Gharana
Darbari Kanada | Pt Mrityunjaya Agadi | Jaipur Atrouli Gharana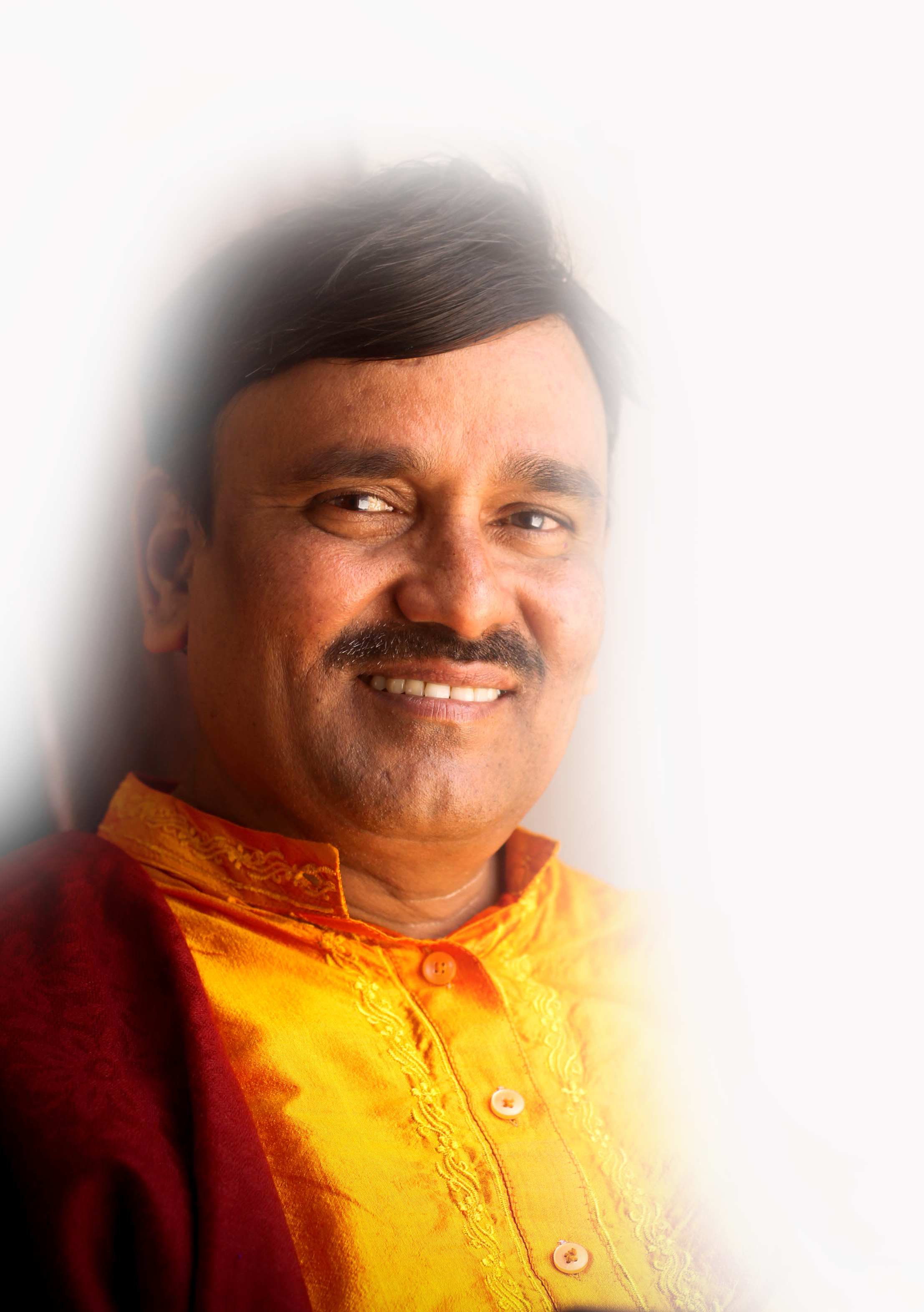 "Music" gives a soul to the Universe, wings to the Mind, Flight to the Imagination and Life to everything.
His performances are studded not only with his scholarly insight but also with a rare melody.
Pandit Mrityunjaya Agadi was born in the family of musicians in Agadi, a remote village in Haveri district of Karnataka state on 8th February 1965.A precocious child, he started learning music at a tender age of seven under his father Late Shri. Hanumantappa Agadi. At the age of 20, he was attracted towards the Jaipur-Atrauli Gharana , a style known for its melody arising out of an unmatched aesthetic balance between the raag, taal and bandish and then moved to Dharwad for higher learning of the intricacies of this style of music under such exponents of the Jaipur-Atrauli Gharana as Late Pt.Panchakshara Swamy Mattigatti and Late Ustad Ajeezuddin Khan(baba) and  Pt Rajashekhar Mansur.
His performances are studded not only with his scholarly insight but also with a rare melody.